About the Principal Musicians
THE SOUNDS OF SINATRA BAND consists of professional musicians who have performed in theaters from Broadway to national stages touring with world over with renowned recording artists. They faithfully recreate the sonic experience of this legendary performer who worked with legendary orchestras and arrangers. Your ears won't believe what your hearing! The principal core of the group consists of this very accomplished rhythm section.
CHRISTIAN MARTIRANO – Musical Director, Keyboardist
Christian began formal piano studies at age 5 and has been in bands since age 13. He is an ATCO Records recording artist (BMI) and holds a BA, and an MAT in Music. He was Director of Product Development for Kurzweil synthesizers for over 12 years, winning many awards for directing the development of the industries most cutting edge instruments. Chris has programmed synthesizers for virtually all synthesizer manufacturers (Roland, Yamaha, Kurzweil, Nord, Casio, Korg, Novation etc.) and for many world-renowned recording artists as well as (senior voicing engineer for many synthesizers used by Stevie Wonder, Herbie Hancock, and others), touring theater companies, churches and Broadway shows. He taught music theory/history, and modern recording as an adjunct professor at the University of Hartford, and currently holds a position as choir director/music minister for two Connecticut based churches. He has toured all across the US and performed all over the world. His band was commissioned to write the International song for the Special Olympics where they performed for the President of the United States and other world dignitaries at the Kennedy Center in Washington DC.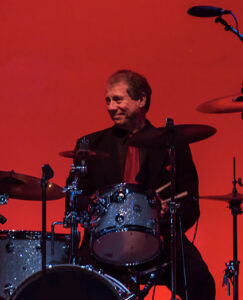 TONY TRAINA – Band Leader, Drummer
Tony (Tony T) began playing the drums in 1962 at age 5 performing at weddings with his dad's wedding band. In grade school (1966 to 1972), he taught and competed in many competitions at St. Benedict's Marching Fife & Drum Corp. After high school Tony studied music at Queens College, the City University of New York. 1984, Tony joined the Broadway scene as a pit musician for shows including Jersey Boys, Rock of Ages and others. He has appeared on National TV shows such as SNL, Late Night with David Letterman, Dancing with the Stars, American Idol, Americas Got Talent, and others. Tony regularly performs with both the Buddy Rich and Gene Krupa orchestras. He started his own music organization (Tony T. Entertainment) and books over 30 musicians in area clubs, catering halls, theaters and other venues performing regularly for weddings, corporate events and events such as the NY Marathon. He is an accomplished session drummer and has performed on record and in person with many gifted entertainers. He actively endorses Remo Drum Heads and Lento Percussion Drum Sticks.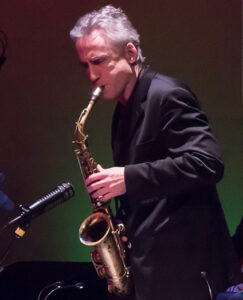 KEITH GURLAND – Horn Arranger, Saxes, Flute, Clarinet
Sax man Keith Gurland is a versatile multi-instrumentalist whose diverse resume includes classic big bands (Glenn Miller Orchestra, Tommy Dorsey Orchestra, Artie Shaw Orchestra), pop/rock icons (Frankie Valli, The Four Tops, Micky Dolenz), showbiz luminaries (Shirley Jones, Rita Moreno, Lorna Luft) and original acts (Blue Saracens, TriPod, Meat + 2 Veg). He has performed in 48 states and 24 countries and most of the better oceans. Keith Gurland is a 2013 fellow in music/sound from the New York Foundation for the Arts.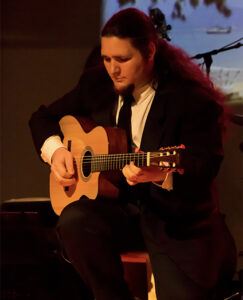 ARTIE DILLON – Guitars
Talented multi-instrumentalist playing various styles of Acoustic and Electric Guitars, Bass Guitar, and programming synthesizers, keyboards and drum machines. Artie has shared the stage and studio with some of the world's most talented musicians. He has played on, or mixed recordings in 5 countries. He studied music with Belmont's bassist Ed LaMacchia, and guitar masters Ray DeTone, and Mark Hitt. Artie refined his recording skills as an assistant engineer at Prime Time Recording Studios in New York working with John Entwistle, Joe Bonamassa, and Coheed & Cambria among others. He was also the guitar and drum tech for Nektar's German Tour (DVD "Pure,") and toured Greece with celebrated R&B singer Moe Holmes and his Pioneers. In addition to performing with Sounds of Sinatra, Artie works with legendary drummer Carmine Appice's SLAMM drum show, and other major musical groups.